Medical Director, Dr. Marcus L. Ware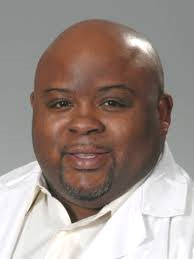 Dr. Marcus L. Ware completed medical school at Harvard Medical School and obtained a Ph.D. in neurobiology from Harvard University. He then completed residency in neurosurgery at the University of California, San Francisco, a premiere program in brain tumor surgery and neuro-oncology. After residency, Dr. Ware completed a skull-base fellowship with Dr. Ossama Al-Mefty at the University of Arkansas for Medical Sciences. He is presently the Medical Director for Neurosurgical Oncology at Ochsner Medical Center.
Dr. Ware specializes in the treatment of primary and metastatic brain tumors, with an emphasis on gliomas, meningiomas, pituitary tumors and other skull base tumors. He also treats spinal tumors and tumors in the brainstem and eloquent cortex using neurophysiological monitoring during surgery to improve patient safety. Dr. Ware also specializes in the treatment of neurosurgical disease using stereotactic radiosurgery, a noninvasive procedure to treat brain and spine tumors, AVMs, and trigeminal neuralgia.
Dr. Ware's current research interests include clinical trials for chemotherapeutic agents for glioblastoma, malignant meningioma and metastasis. He also conducts basic science research into the genetic causes of brain tumors and is currently involved in the development of several drugs used to treat brain tumors. Dr. Ware has written numerous peer-reviewed articles, chapters and has received numerous awards for his accomplishments in the care of brain tumor patients and brain tumor research.